Water Accountability Work Session
July 25, 2019 | 10:00 am

-

12:00 pm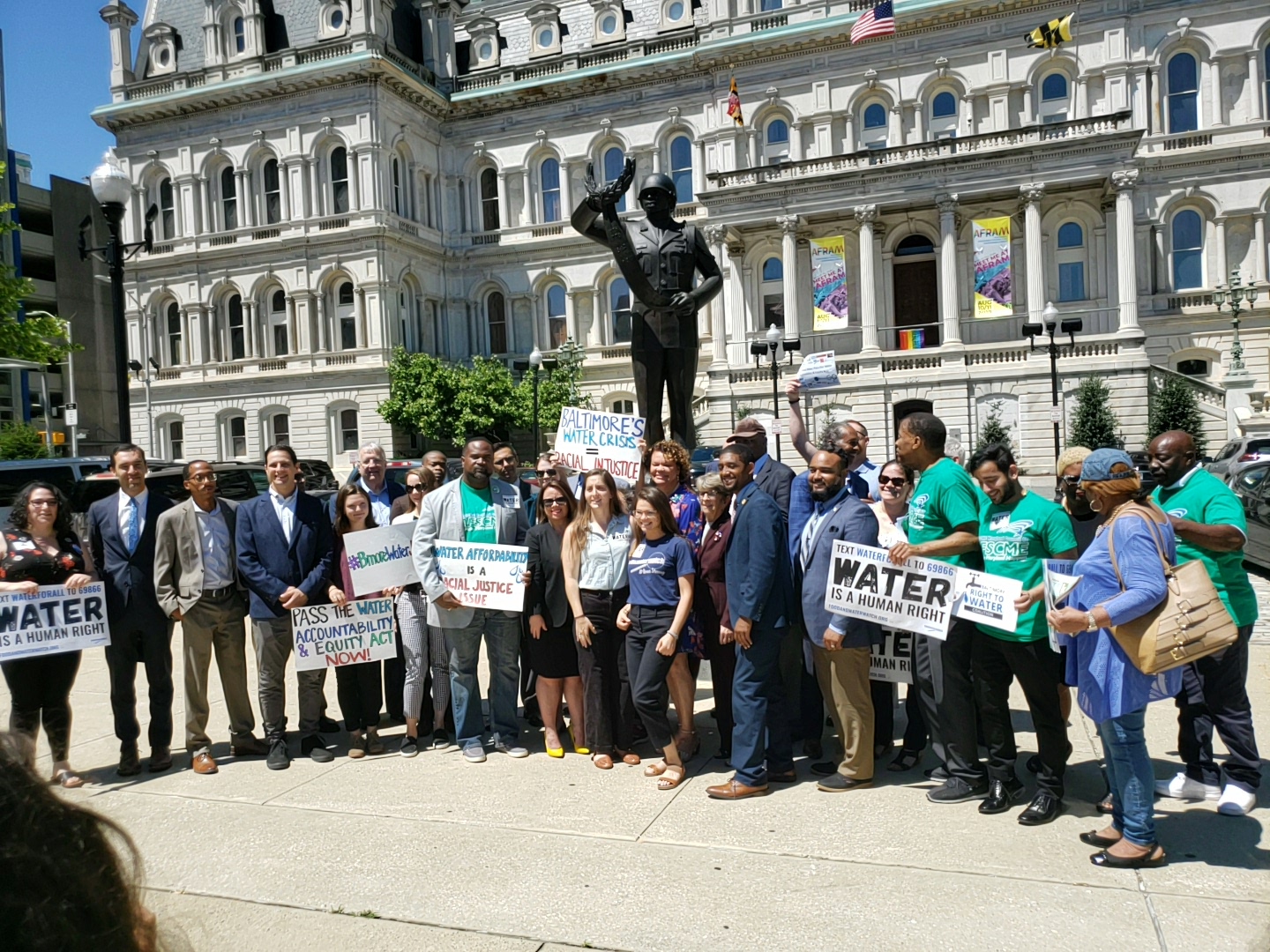 Join the Baltimore Right to Water Coalition for the first work session for the Water Accountability & Equity Act!
The Taxation, Finance and Economic Development Committee is holding the first work session on the Water Accountability and Equity Act. At the work session, which is the next step after the May committee hearing, the Department of Public Works (DPW) will present their amendments to our bill. Dir. Rudy Chow's DPW opposes the bill, so we want to show up with strong support!
We anticipate that Dir. Chow's amendments will seriously gut our bill and undermine the intention of the legislation. That's why we need your support.
Join us to say NO to weakening amendments – we need water justice for all Baltimoreans and nothing less. Public testimony will NOT be allowed, but we ask that you join us, wear blue, and show your support for #BmoreWaterJustice.