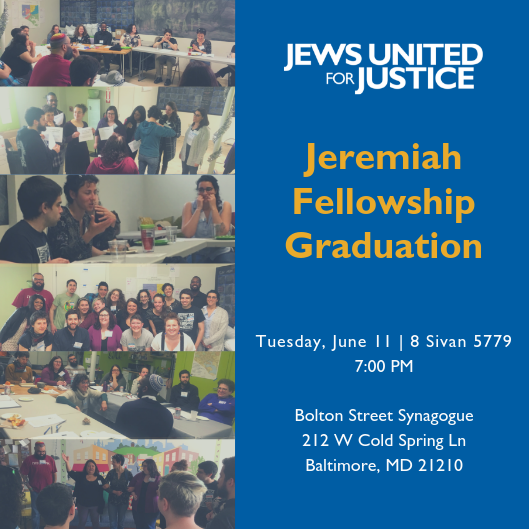 At JUFJ, we take pride in the American Jewish legacy of taking action to advance justice and equality. History shows that our Jewish values, traditions, texts, history, faith, and culture can contribute to solving America's most pressing issues.
The Jeremiah Fellowship gives Jews who are committed to racial, economic, and social justice the opportunity to explore how Jewish values, culture, and community can support and further that work and their goals.
Please join us for learning, inspiring stories, and connection on Tuesday, June 11 at 7:00 PM.
Together we'll celebrate who we are, and where we're going.