Melissa Goemann is the co-chair of the JUFJ Montgomery County Racial Equity Team and helps coordinate the team's police accountability work. She is also a member of the Montgomery County Leadership Council.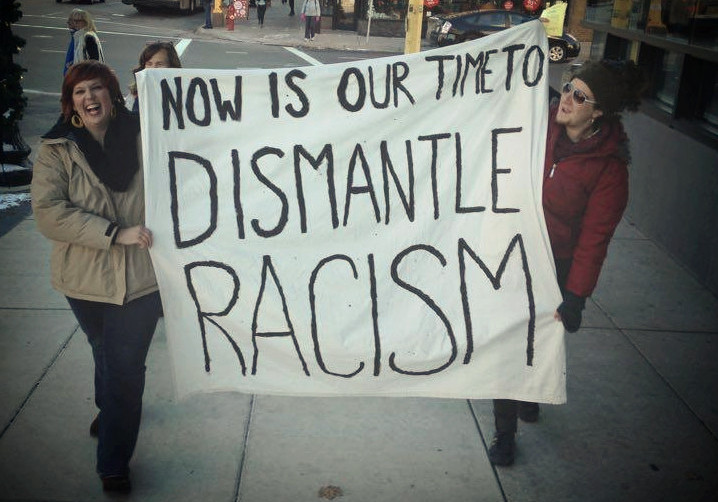 As we mark the one-year anniversary of the killing of African-American Silver Spring resident Robert White by a Montgomery County police officer, it is clear that more work needs to be done to make our County a safe and welcoming place for people of diverse backgrounds. Recently, this point was driven home by body camera footage of a white Montgomery County police officer rounding up young African-American men outside of a McDonald's in White Oak on alleged trespassing charges while calling them the n-word.
Then, just within the last couple of weeks, African-American Montgomery County Councilmember Will Jawando was driving on a Saturday morning and was stopped by a Maryland State police officer, allegedly because the front wheel of his Lexus touched the stop line when he stopped at a light. The officer's real concerns were soon revealed by the first questions to Councilmember Jawando: "Is this your car?" and "Do you have any outstanding warrants for your arrest?" The officer appears to have been using classic "driving while black" thinking; he saw a black man driving an expensive car and quickly surmised that black men drive expensive cars only as a result of illegal activity. And so, he pulled out the "front wheel touching the line" pretext to make a stop. Would a state police officer ever stop and question an adult white man under similar circumstances?
This incident is of particular concern as representing a pattern of racial bias in policing; recent Montgomery County traffic stop data indicates that police disproportionately stop black and Hispanic individuals and search blacks almost twice as often as whites, and search Hispanics about 50% more often than whites. A recent community forum on policing hosted by County Executive Elrich and Councilmember Jawando gave voice to many of the personal stories behind the statistics. Forum participants spoke of their own experiences being racially profiling by the Montgomery County Police, and of teaching their young children of color what to do when they are subject to arbitrary stops and searches.
The Torah and Talmud teach that humans, in our infinite diversity, are all made in the Divine image, and each of us is precious and deserving. We must insist on major changes in the policing practices by officers that patrol our County so that all individuals are treated equitably and no one is subjected to stops, searches, indignities, or physical harm because of the color of their skin. This unjust treatment tears at the fabric of our society by causing resentment and eroding the ability of all of our residents to be safe and to trust law enforcement officers.