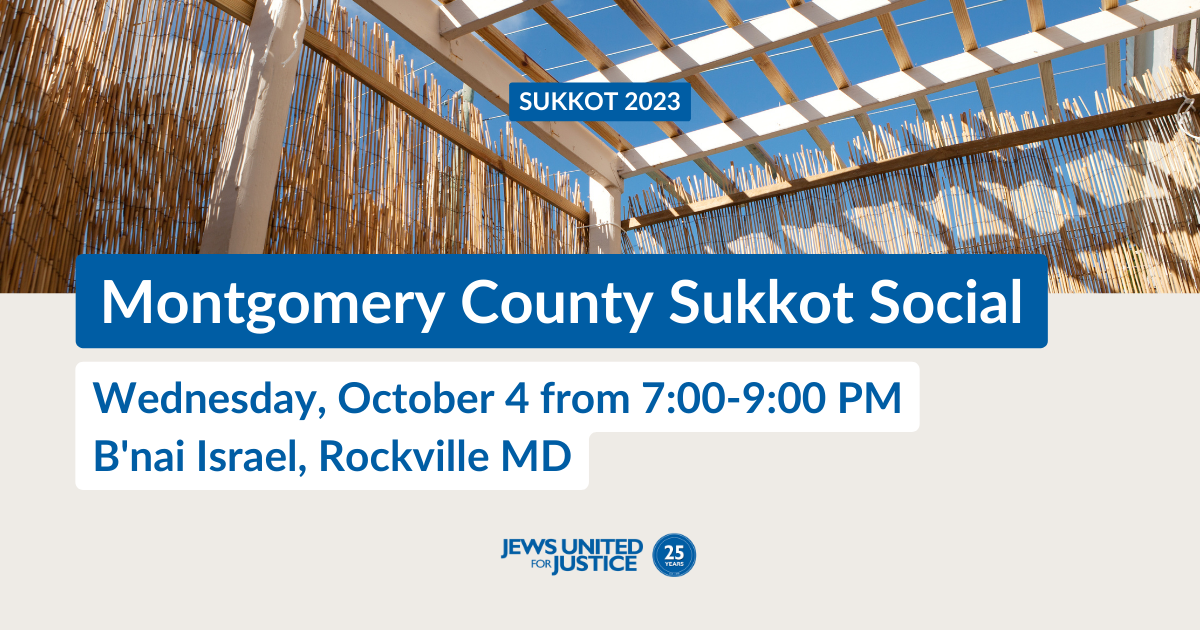 Bnai Israel Congregation

6301 Montrose Rd, Rockville
Sukkot is a holiday that reminds us to think about what it means to have a roof over our heads and a safe, stable place to live. Join JUFJ's Montgomery County housing team for an outdoor, in-person Sukkot dinner at B'nai Israel in Rockville. We invite you to bring your own dinner (no meat, please!) and nosh, learn, and socialize with us!